TLDR:
Leaked sources suggest steeper price increases for iPhone 15 Pro and Pro Max models.
iPhone 15 Pro to see a $100 price hike, while Pro Max may increase by $200.
Apple aims to boost sales of its premium devices by adjusting pricing strategy.
The new pricing aims to create a larger gap between standard iPhone 15 and Pro variants.
Potential industry-wide impact as EU approves common charger law, pushing for USB-C charging.
As anticipation builds for Apple's forthcoming iPhone 15 lineup, recent leaks have shed light on potential price increases, particularly for the high-end iPhone 15 Pro models. The leaks suggest that Apple is considering raising the prices of its Pro variants by $100 and $200, making them more expensive than previous expectations. The reported price adjustments come as Apple aims to boost sales of its premium devices and adapt to changing industry dynamics. Here's a closer look at the leaked information and its potential impact on consumers and the smartphone market.
Leaked Pricing Details
According to credible sources, including Bloomberg and Barclays analyst Tim Long, the iPhone 15 Pro and iPhone 15 Pro Max are set to experience notable price increases. The leak indicates that the Pro model will see a price hike of $100, while the Pro Max variant will face a larger increase of $200. This unexpected move positions the Pro Max at a price point that doubles most earlier predictions.
The revised pricing structure for the iPhone 15 range would be as follows:
iPhone 15: starting from $799
iPhone 15 Plus: starting from $899
iPhone 15 Pro: starting from $1,099
iPhone 15 Pro Max: starting from $1,299
More From Apple: Apple's iPhone 15 Pro Unveils New Upgrades: New Charging Port and Titanium Edges Take Center Stage
Apple's Strategic Approach
With iPhone 14 and iPhone 14 Plus sales falling short of expectations, Apple aims to address this issue with the revised pricing strategy for the iPhone 15 Pro models. By increasing the price gap between the standard iPhone 15 and the Pro variants, Apple hopes to incentivize customers to opt for the higher-end models. In the past, users could easily absorb the $100 price difference between the iPhone 14 and iPhone 14 Pro over the course of a two-year contract. However, the new pricing would significantly impact this dynamic, making the upgrade decision more noticeable and potentially influencing consumer choices.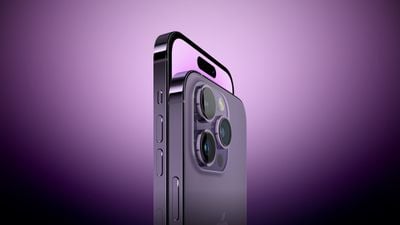 Industry-Wide Impact
The decision to raise prices for the iPhone 15 Pro range comes amidst a backdrop of evolving industry trends. With the European Union approving a common charger law, Apple's proprietary Lightning charger may lose relevance in certain markets by 2024. As a result, the company is likely to embrace USB-C charging, aligning with other modern gadgets, including Android devices and some of its own iPad models. The move could simplify the charging experience for consumers, who will be able to use a single charger across various devices.
Conclusion
As Apple prepares to unveil its highly anticipated iPhone 15 lineup, leaks surrounding the potential price increases for the iPhone 15 Pro and Pro Max models have sparked significant interest. If the reported price adjustments hold true, consumers may face more significant considerations when upgrading to high-end models. With the smartphone market constantly evolving, Apple's strategic pricing decisions will undoubtedly influence its sales performance and competitive position. As the tech giant continues to adapt to changing industry dynamics, all eyes are on the official iPhone 15 launch, expected to be a pivotal moment in the smartphone landscape.